Galvanized or PVC Coated 358 Anti-climb High Security Fence ( manufacturer )
358 High Security fence system manufactured from hard drawn wire and electro-resistance welded at every intersection.
Mesh Pattern: 76.2mm (3") x 12.7mm (0.5") resistance welded at each intersection
Horizontal Wires: 4mm diameter at 12.7mm centres
Vertical Wires: 4mm diameter at 76.2mm centres.
It is also very difficult and time consuming to attempt to pass items from the protected area through the fencing, and for this reason alone makes the protection of valuable wire and cable a viable proposition.
Features:
*secure and discreet
*efficient deterrence
*good viewing visibility
*durability
*easy installation
*weld strength
Application:
*prevention for road , railway
*airport fencing security
*residential areas protection
*garden security fencing
*prison security fencing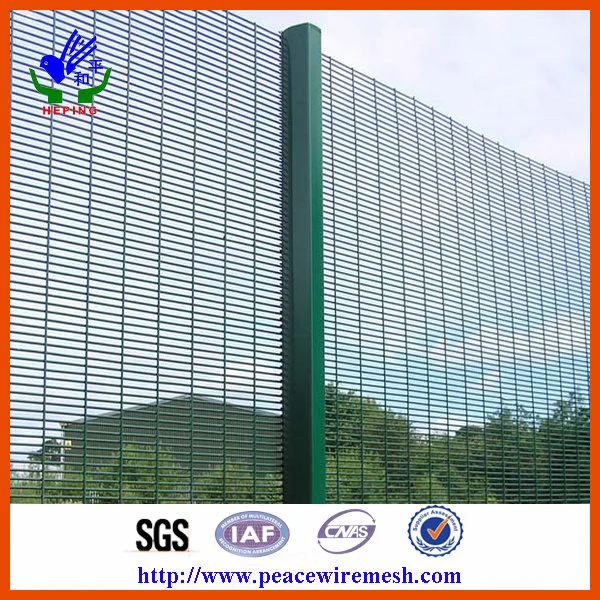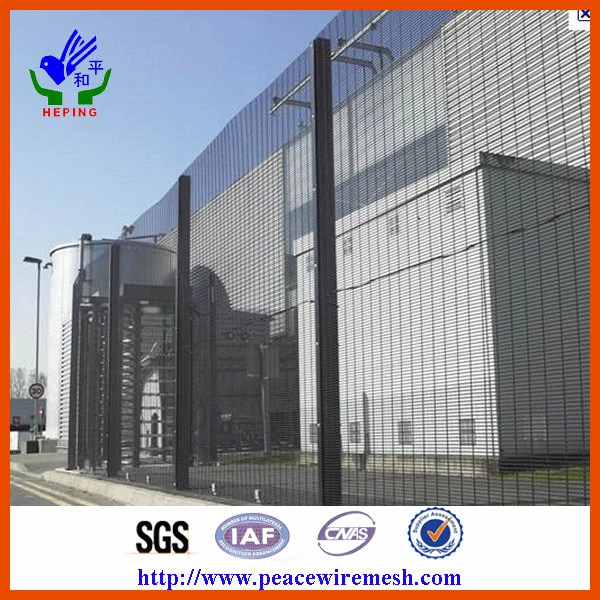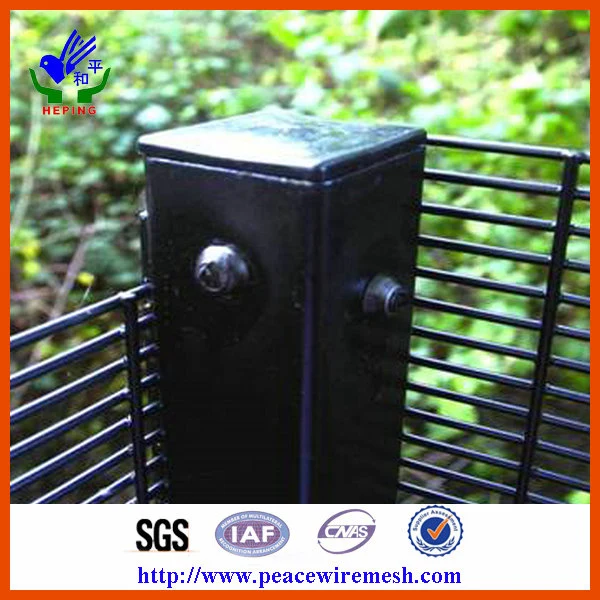 Standard Dimensions
| | | | |
| --- | --- | --- | --- |
| Height | Width | Mesh Centres | Post Sizes |
| 1.27m | 2.515m | 76.2 x 12.6 x 4mm | 80 x 60mm |
| 2.134m | 2.515m | 76.2 x 12.6 x 4mm | 80 x 60mm |
| 2.44m | 2.515m | 76.2 x 12.6 x 4mm | 80 x 60mm |
| 3.0m | 2.515m | 76.2 x 12.6 x 4mm | 80 x 60mm |
| 4.2m | 2.515m | 76.2 x 12.6 x 4mm | 139 Ø |
| 5.2m | 2.515m | 76.2 x 12.6 x 4mm | 139 Ø |