--Used to hang chainlink gate off of post
--Swings gate open 180 degrees
--Clamps onto a 1 5/8" O.D.* or 1 7/8" O.D.* gate frame
--Pressed Steel Construction
--
These Gate Hinges are made of galvanized steel to prevent rust and corrosion
--Commercial Use
--
Mounting "U" Bolts for gate hinge are included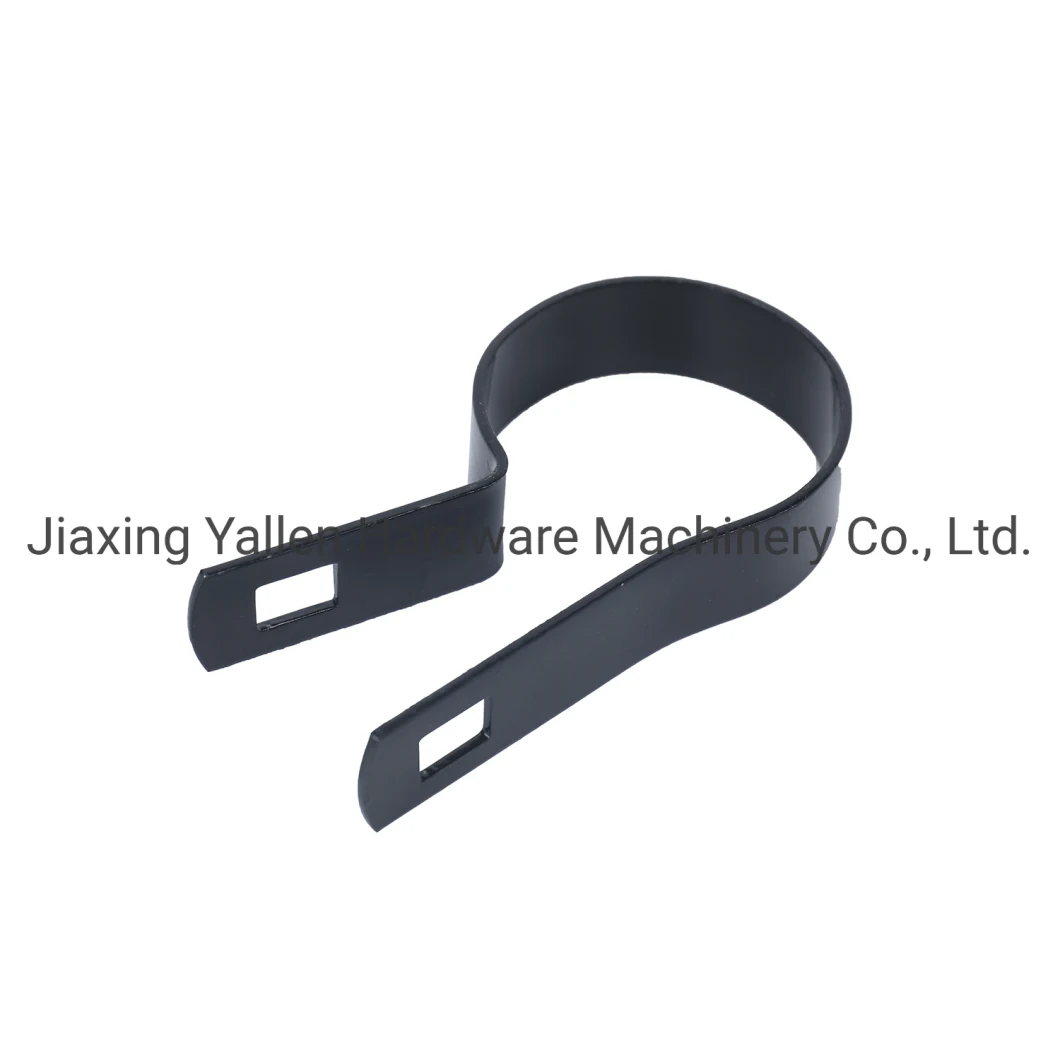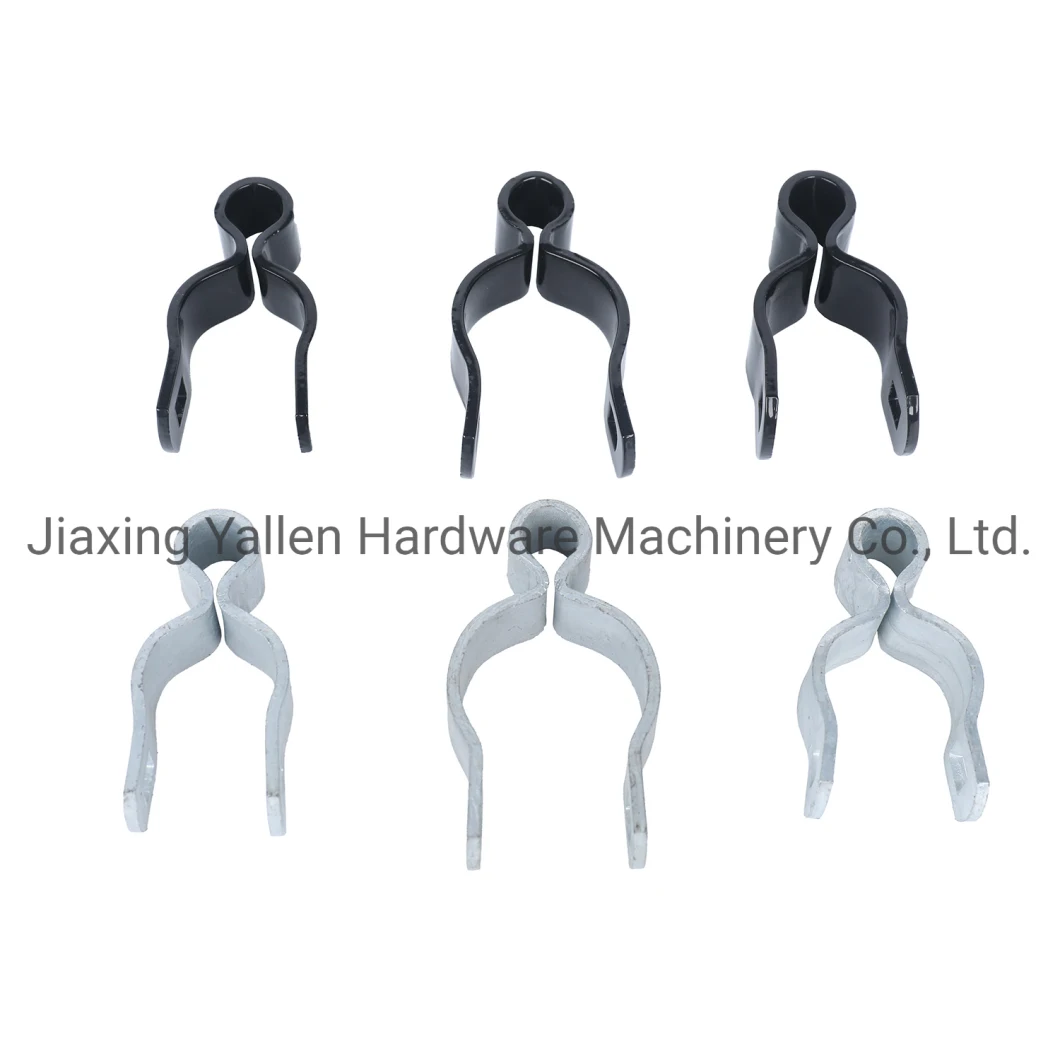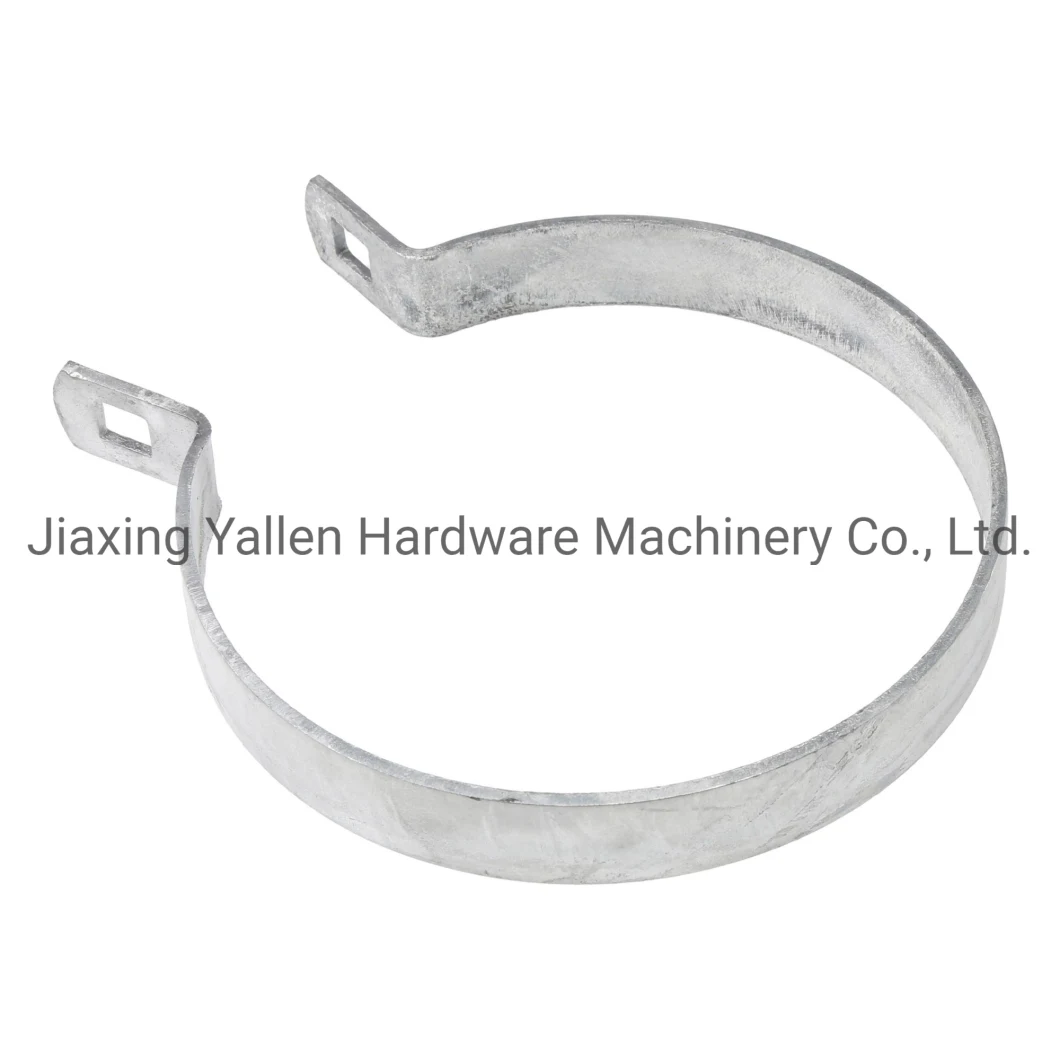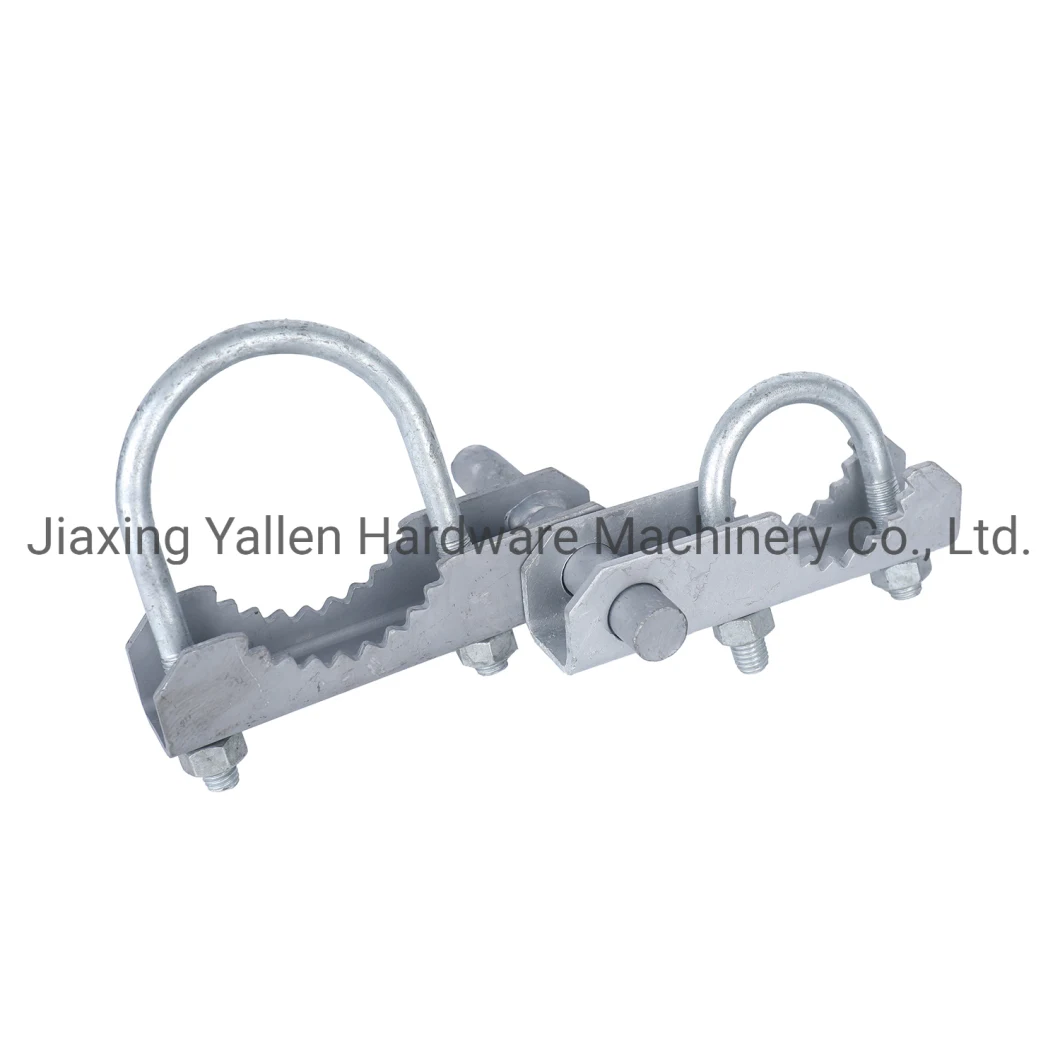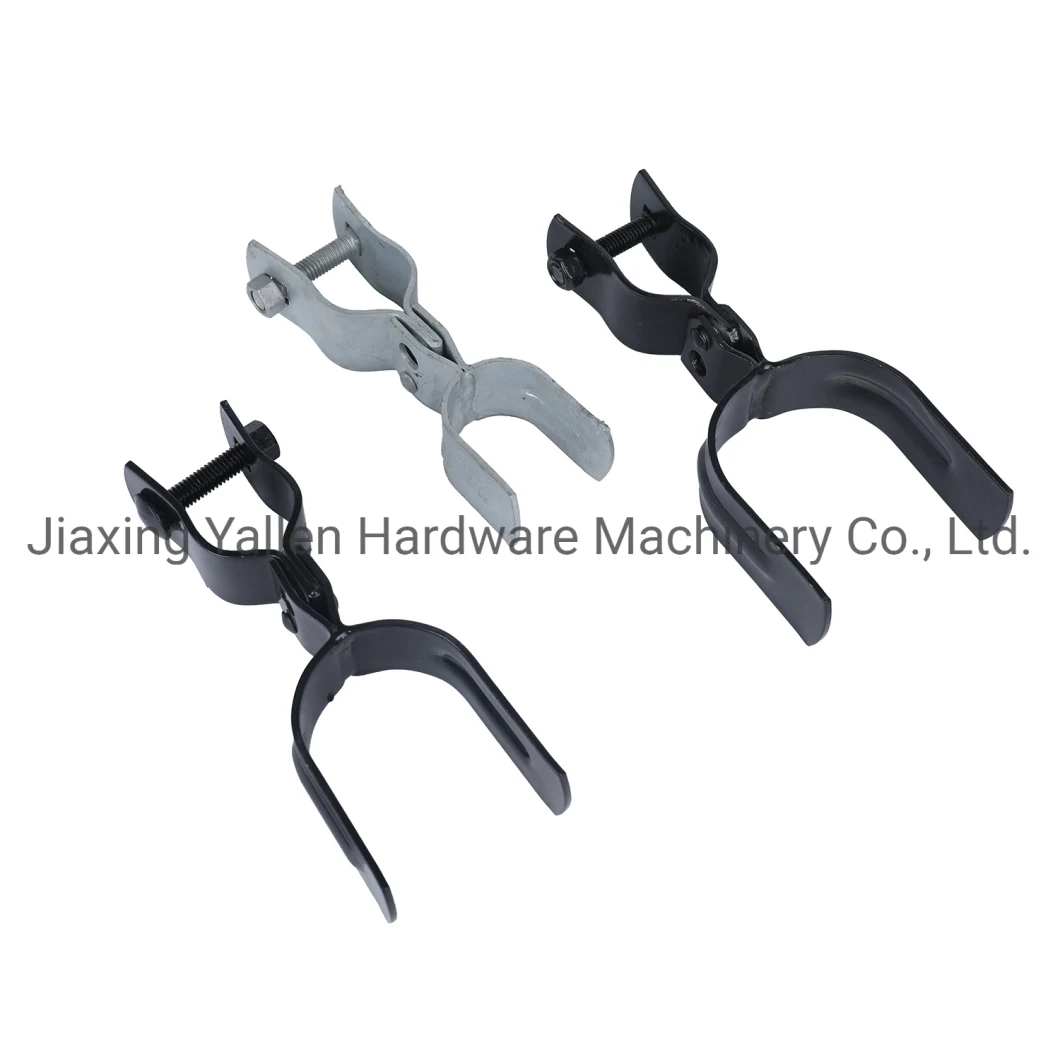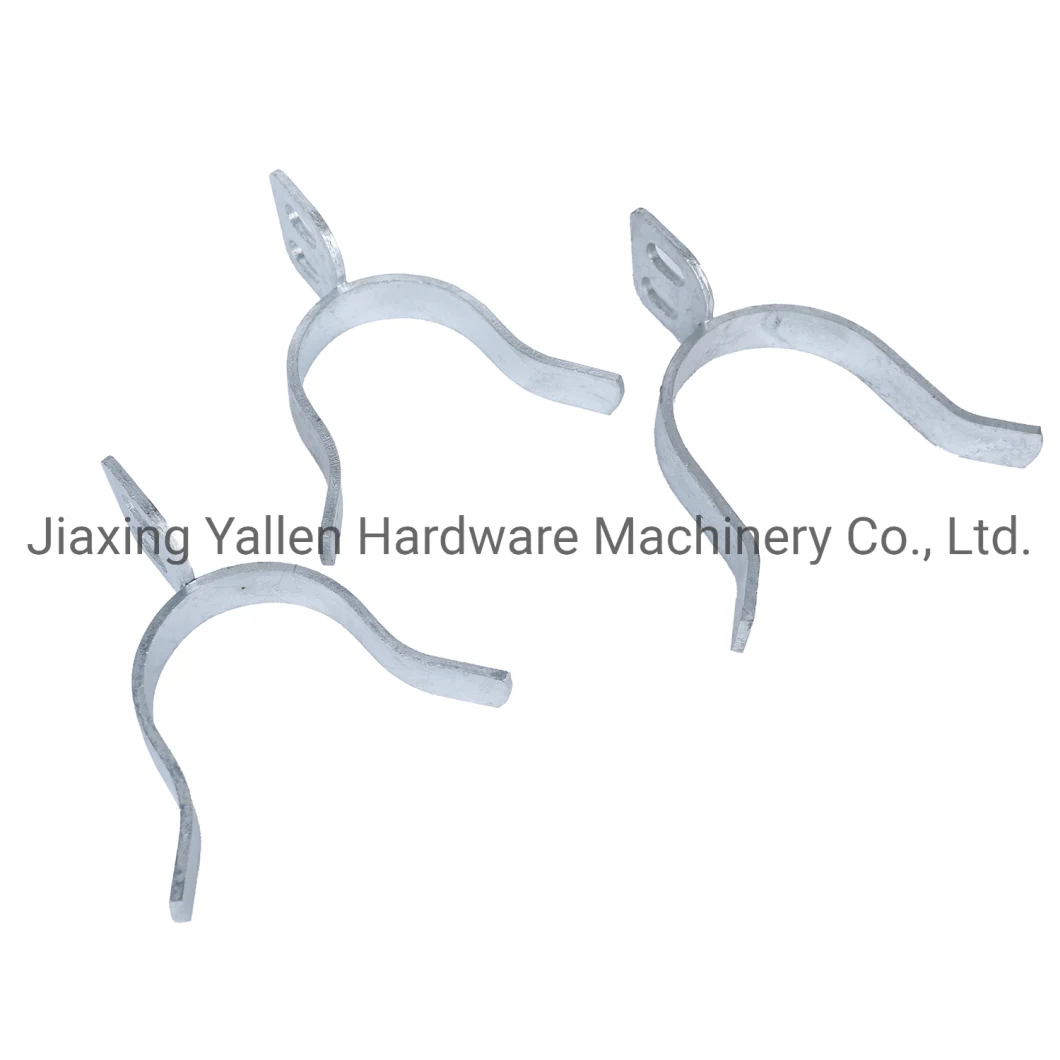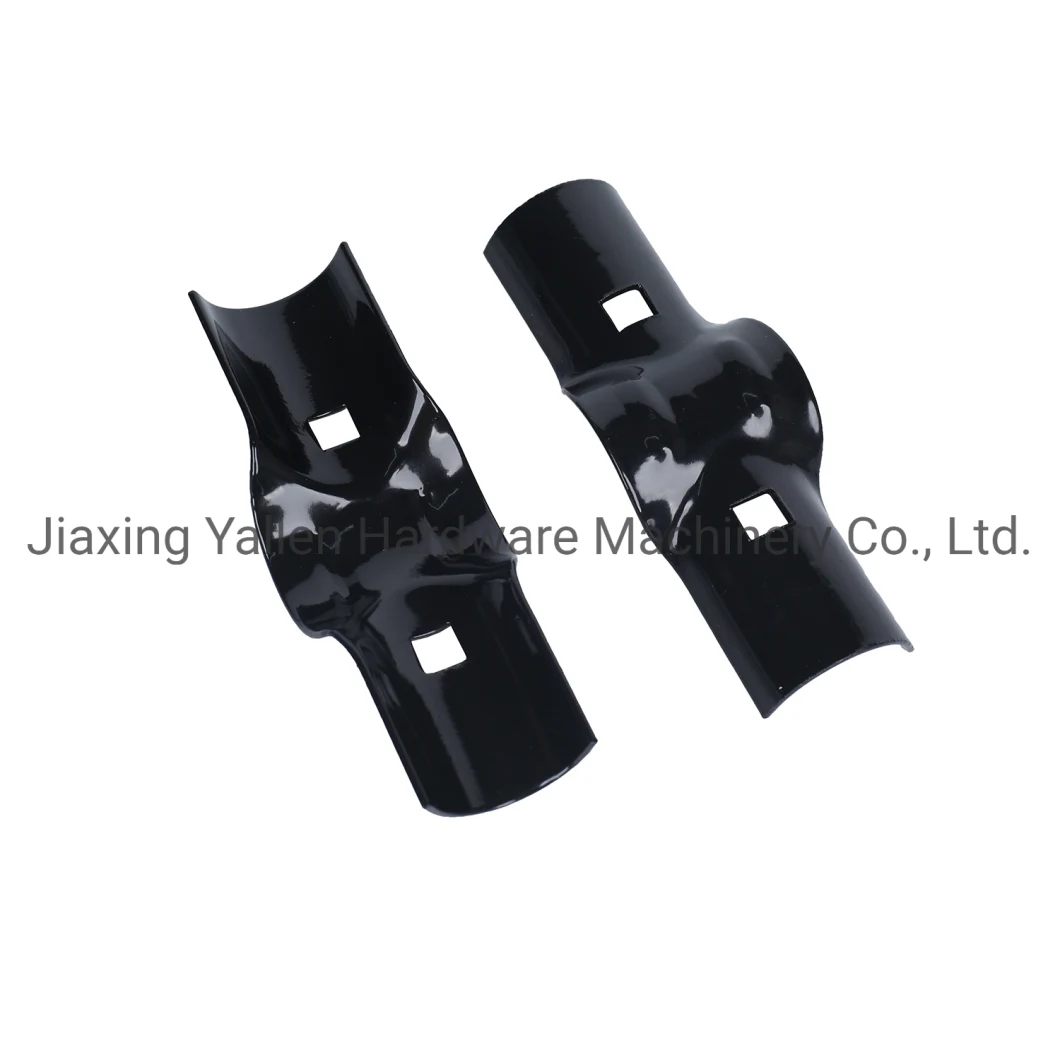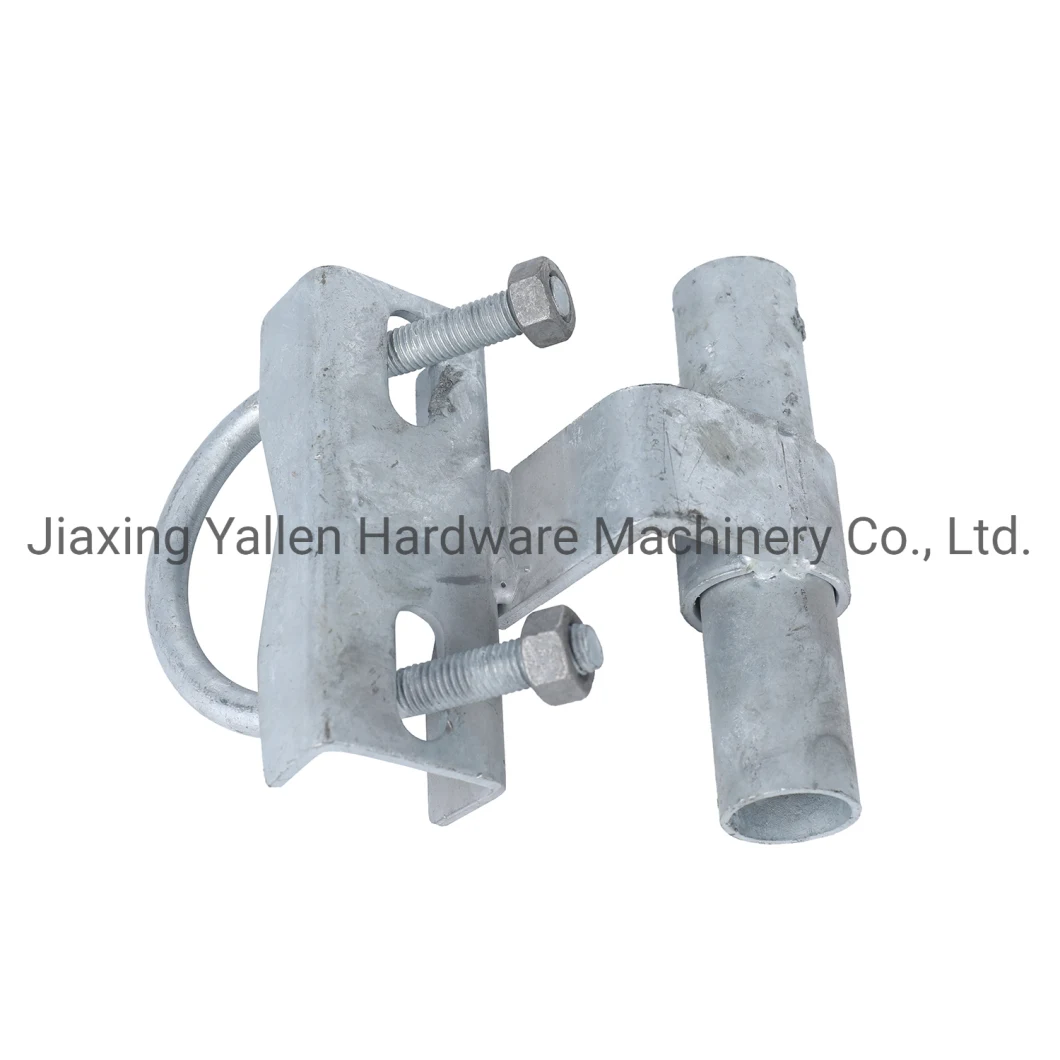 We have other chain link fence parts too:

Chain link fence system parts:
1. Terminal post top --dome cap
2. Rail end
3. Rail end band--brace band
4. Tension band
5. Line post top--loop cap
6. Collars
7. Gate frame hinge
8. Gate post hinge
9. Gate fork latch
10. Gate clips
11. Saddle clamps
12. Bulldog hinge
13. Industrial 180 degree hinge
14. Wood to steel bracket
15. Sleeve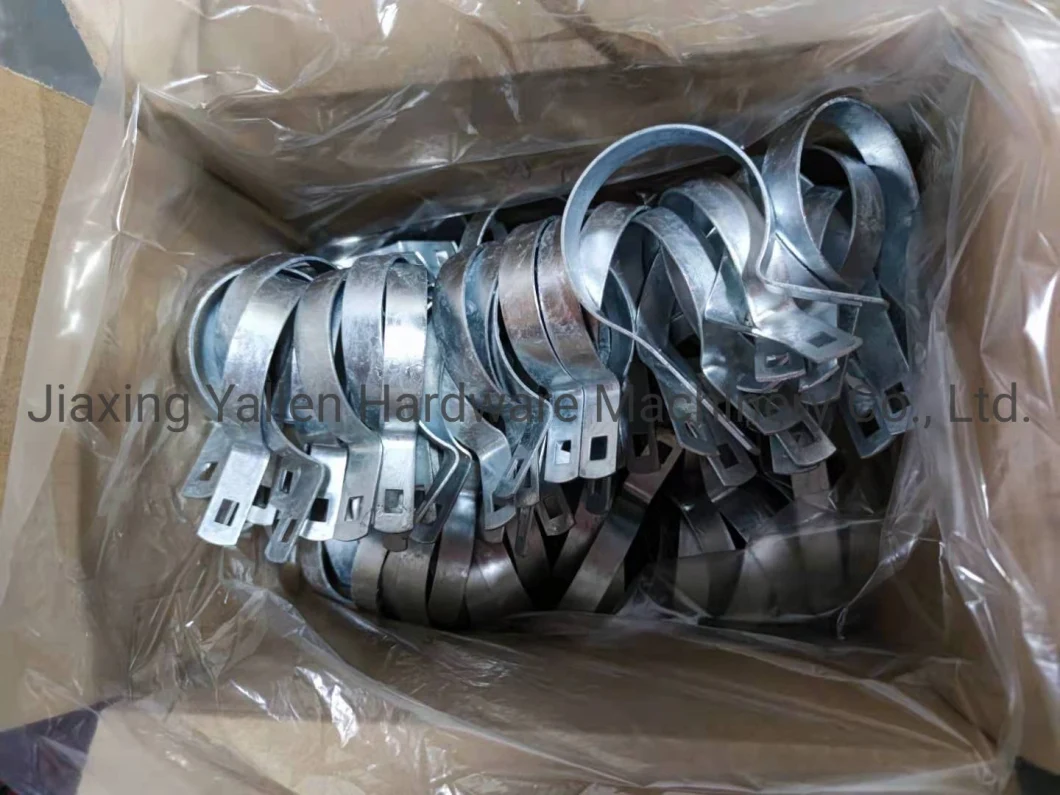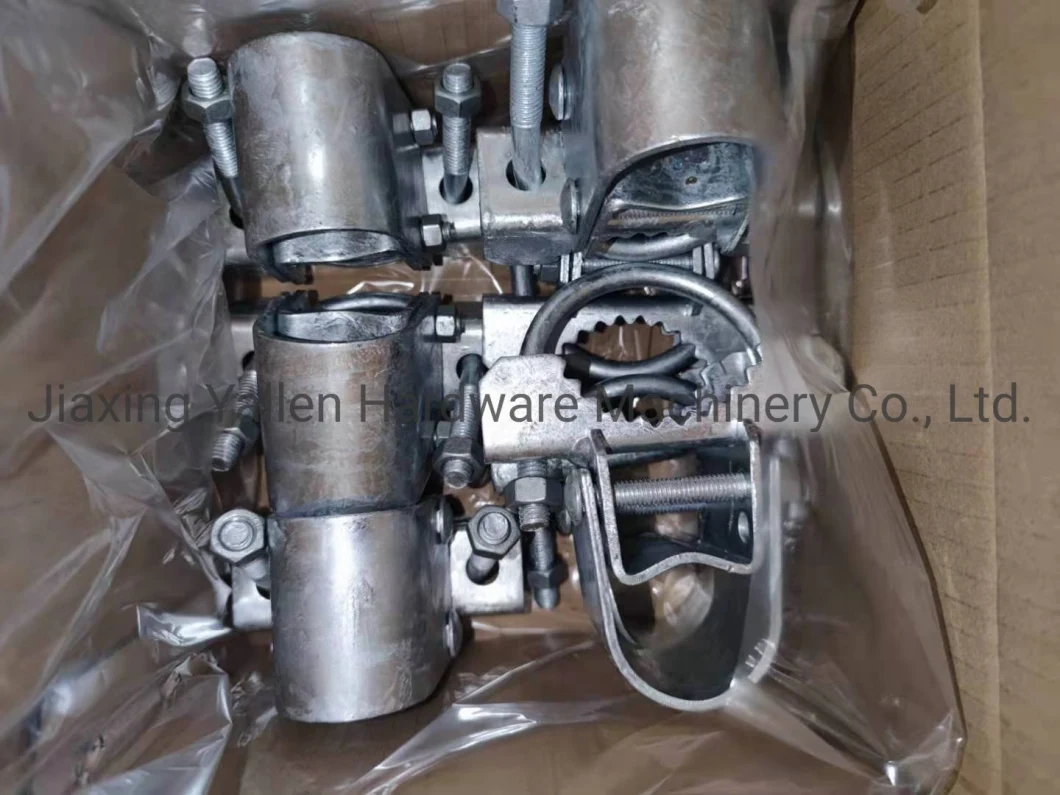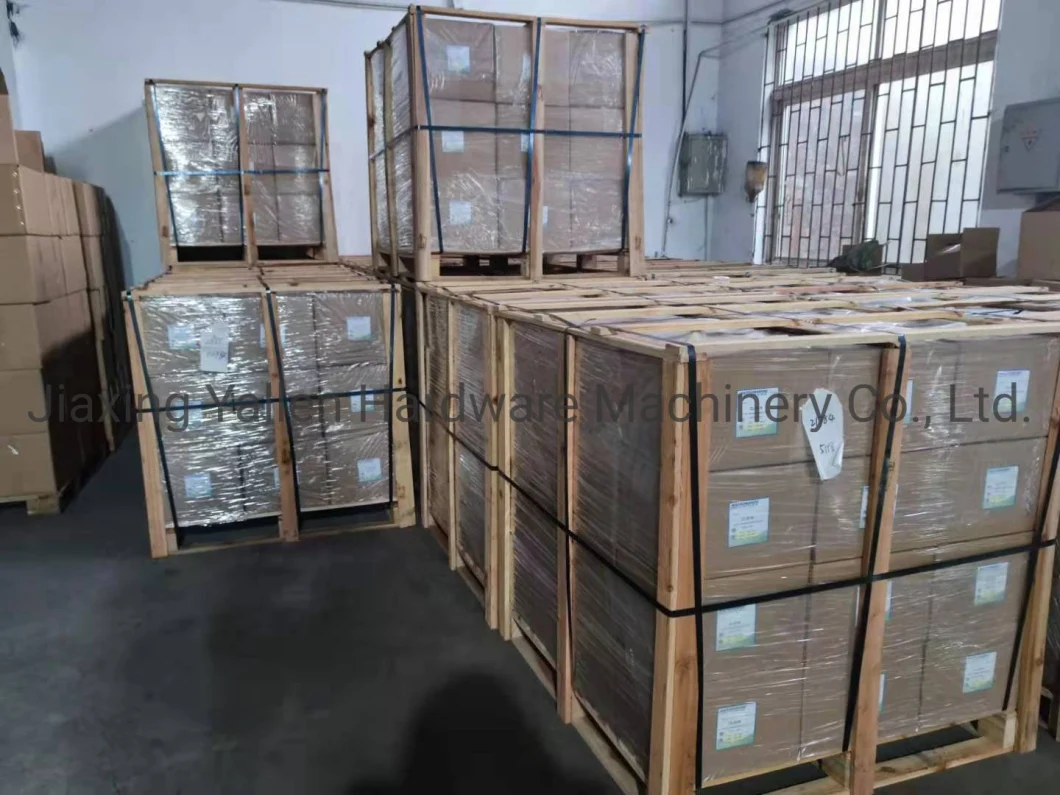 Jiaxing Y
allen Hardware Machinery Co.,Ltd is specialized in producing fence accessories for more than 10 years. Our products are Post Caps, Rail Ends, Loop Caps,Brace bands,Tension Bands, Post Hinges etc, what's more, we have a professional team dedicated to research and development. Our customers thoughout Europe,Americal and other countries. We try to provide users with high quality products and reasonable price.
Welcome to contact us.
The company is located in Jiaxing City, Zhejiang Province, which is a coastal area in eastern China, adjacent to Shanghai. It is located at the junction of Shanghai, Jiangsu and Zhejiang provinces (cities),90 kilometers from Shanghai ,90 kilometers from Hangzhou ,70 kilometers near Suzhou, and only 40 km to Chapu Port. It is in the center of the most economically active Yangtze River Delta and China's coastal economic belt.
If you have any queries, our professional team will reply
you as soon as possible.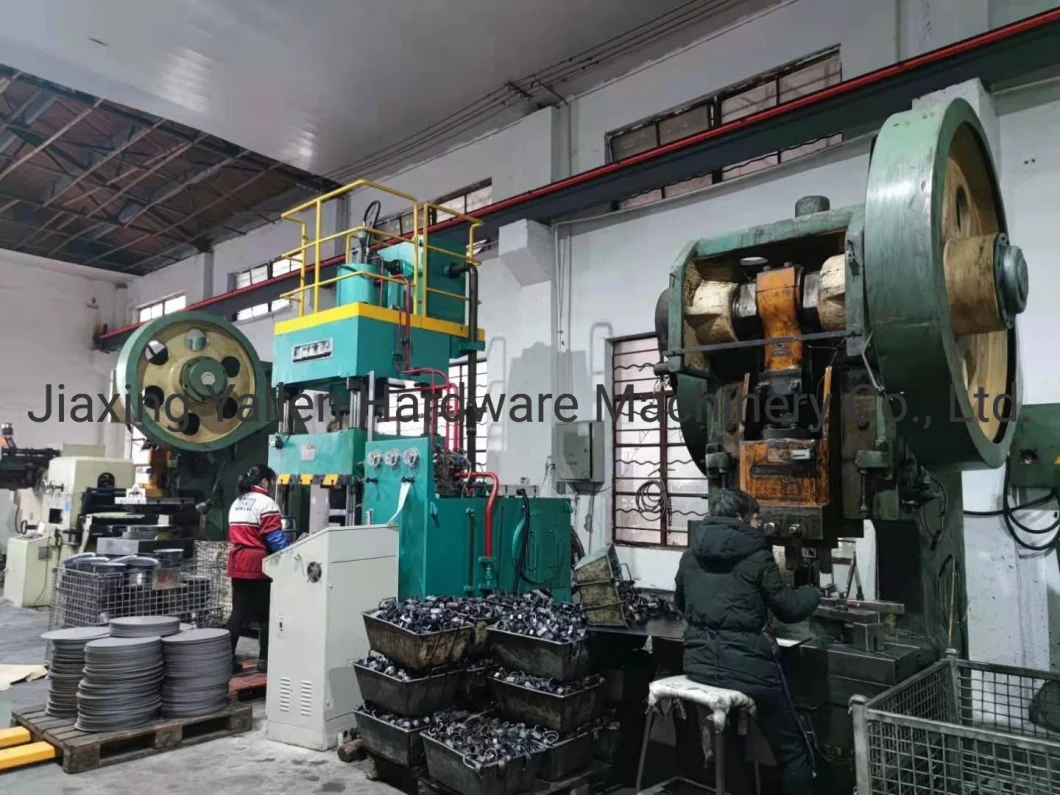 1) The professional manufacturer of the chain link fence .
2) High quality material and reasonable price.
3) Fast responsibility for your request.
4) Over 10 years of experience

Q: Are you a factory or trading company?
A: We are a factory with designing, manufacturing, marketing and exporting together.

Q: How to guarantee your final size can meet our drawing request?
A: we will make moulds according to your 3D drawing. And we also do sampling when batch production start, to make assure the final dimension can meet your request.

Q: Generally, how do you packing the goods?
A: normally, our package: carton + pallet. If you have special request for inner or outer package, pls indicate it when you send us new inquiry.

Q: If we find the defect products exist in the batch parts, how to do?
A: Yes,your caution is very good, in fact, when batch production, we need do sampling. Before shipment, we also do testing to make sure the quality is ok. If you found several defect product exists, pls take photos and send your quality feedback, we will check and send you quality products. But pls be assured that our products is qualified, unless caused by the worker's mistake to place.

If you have any questions , please do not hesitate to contact me any time.