Security Fence Razor Barbed Wire For Airport
Galvanized razor wire has thick zinc coating to resist acid rains and all weathers. Compared with naked steel razor wire, galvanized wire is very durable and will not rust.
Galvanized razor wire often combines with chain fences, field fence, welded wire fence, walls and gates to provide high security. Widely used in residential, commercial, military, garden, boundary and prisons.
1.
Material
: Galvanized wire, stainless steel wire and PVC coated wire
2.
Blade type
: BTO-10, BTO-22, BTO-28(Other model can be made)
3. Process:
Galvanized - stamping.
4. Concertina razor wire
BTO-22 razor type
500mm out diameter
Fix on the top of welded mesh fence
Beautiful lool with higher security level
5. Application:
Extremely difficult to cut (high tensile core wire)
Hard to climb
Height of 1.2, 1.8, 2.1 and 2.4 meters
Does away with the need for a fence topping
Advantages of galvanized razor wire:
Zinc coating protects inside steel wire;
Sharp blades scares enemies away;
Silvery appearance warning people not climbing.
Related cheap price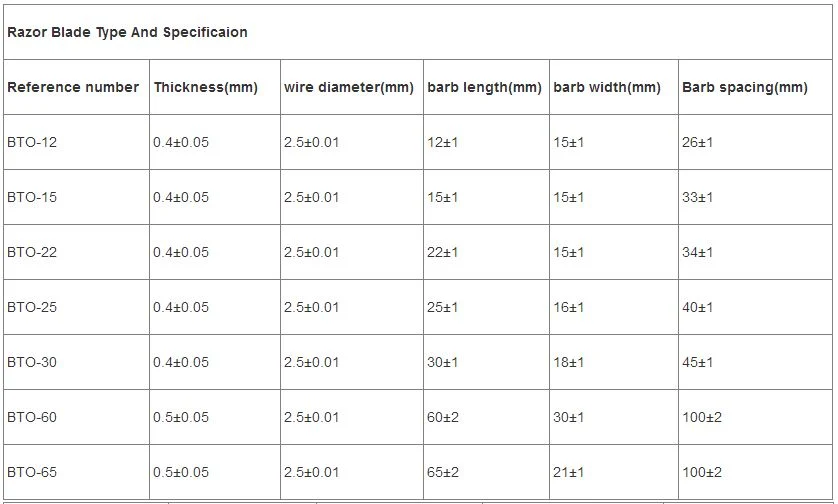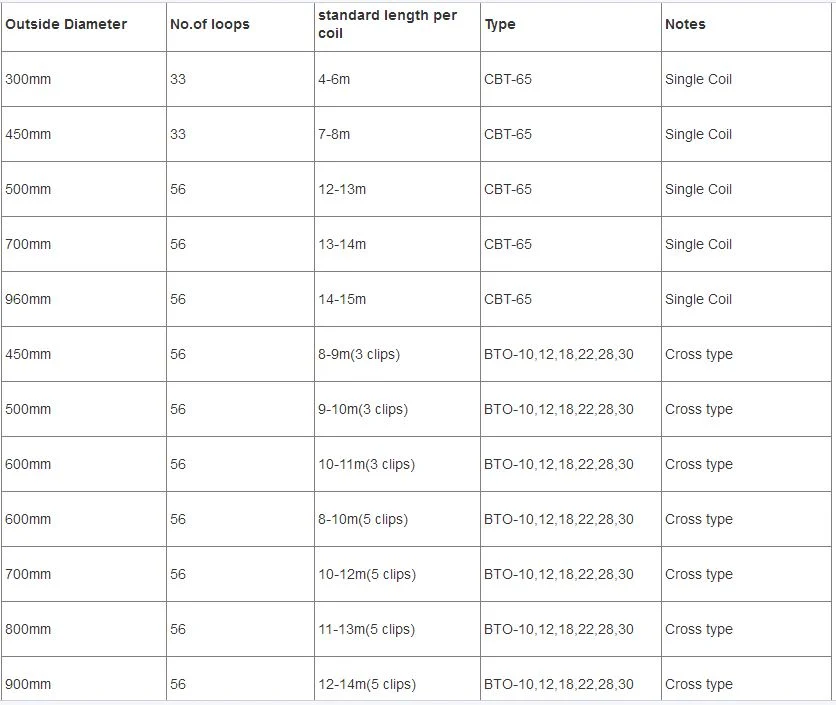 Features:
Razor barbed wire is a new developed fencing mesh which has the characteristics of a good deterrence effect, beautiful appearance, easily constructed, economical and practical, anti-corrosion, anti-ageing, anti-solarization and durable.
Process:
Galvanized steel plate or stainless steel plate punched into certain forms then attached to the steel wire in sharp angle to form the blades. The products offer beautiful appearance, economic cost, good frightening result and easy installation. Sharp blades coming in the form of concertina by buckles bring very good result of frightening and stopping to the aggressive perimeter intruders. Razor wire is divided into spiral, straight line and crossed spiral types.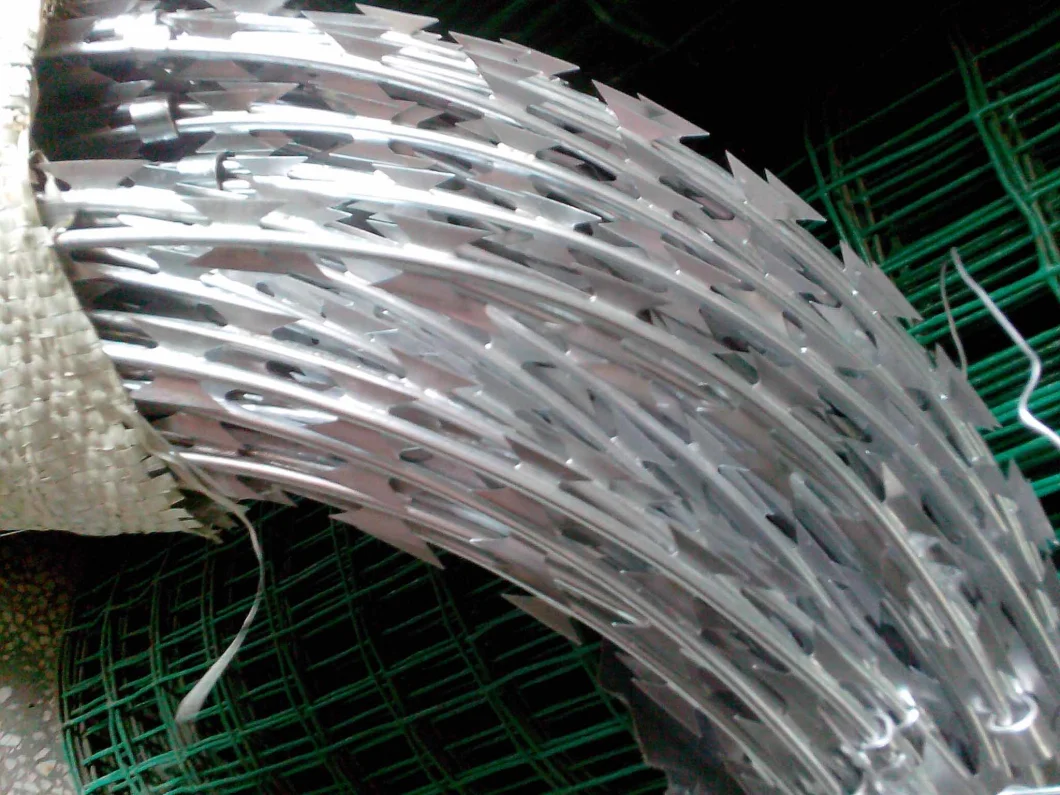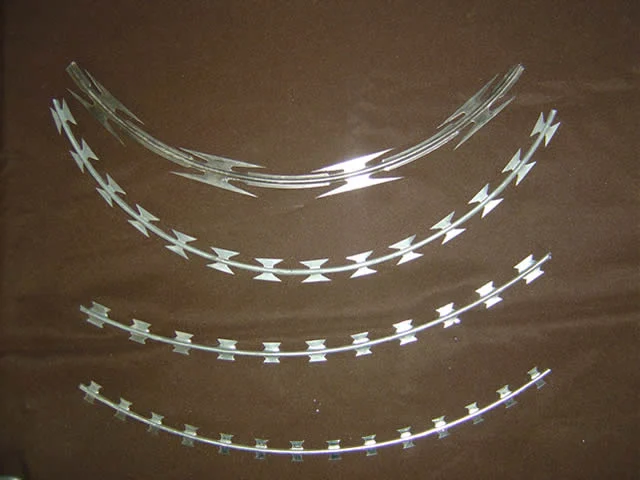 Application:
Widely used in military field, prisons, detention houses, government buildings and other national security facilities. Also fencing of residences, villa wall and windows, express way, railway, national border lines, etc.