Specification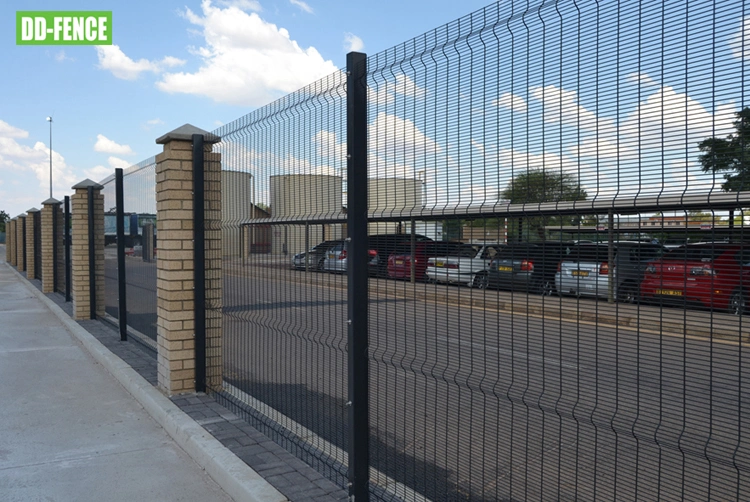 DD-Fence 358 Security Fence New System -- Secure Wall
The product is our unique design fencing system for security solution.
It including panel mesh ,post and accessories ,
the panel
mesh is welded with galvanized wire as per EN10244
the post
is shaped from galvanized coils as per EN10346.
The bolts
and nuts are stainless steel 304 ,
panel and post
are powder coated with Akzo Nobel- Interpon 600 series powder and pass
500H-1000H salty spray followed by ISO9227.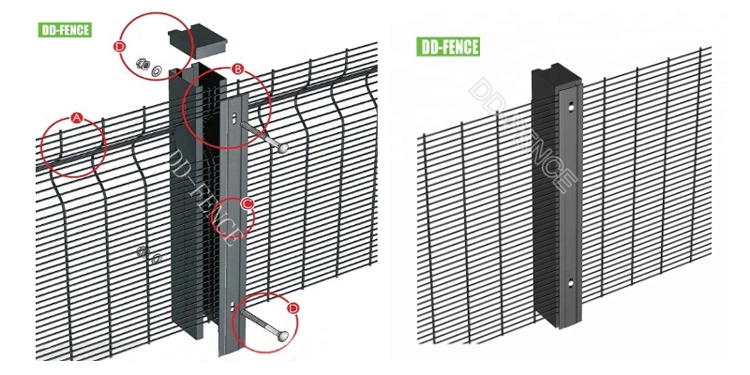 Code
Panel
Style
Panel Size
(H*W)
Mesh
Wire
C TypePost
111-1830
3D
1830*2740
76.2x12.7
3*4mm
76x64mm
111-2130
3D
2130*2740
76.2x12.7
3*4mm
76x64mm
111-2440
3D
2440*2130
76.2x12.7
3*4mm
76x64mm
111-2740
3D
2740*2130
76.2x12.7
3*4mm
76x64mm
112-1830
2D
1830*2440
76.2x12.7
3*4mm
76x64mm
112-2130
2D
2130*2440
76.2x12.7
3*4mm
76x64mm
112-2440
2D
2440*2130
76.2x12.7
3*4mm
76x64mm
112-2740
2D
2740*2130
76.2x12.7
3*4mm
76x64mm
Max Security Options .
1, Wall Spike
2, Barbed Wire, Razor Wire, with Exetension Arm
3, Electro Fence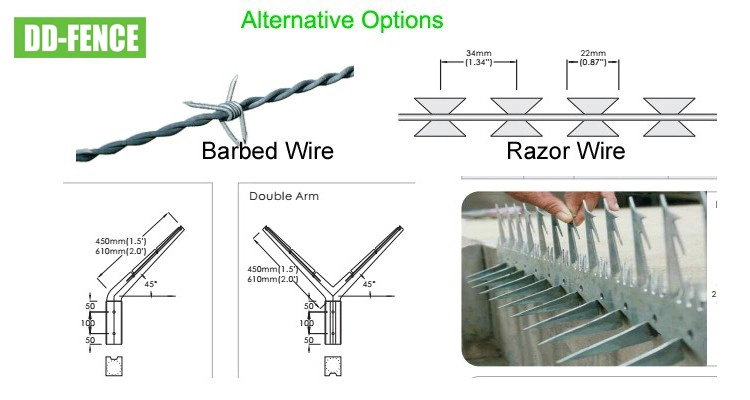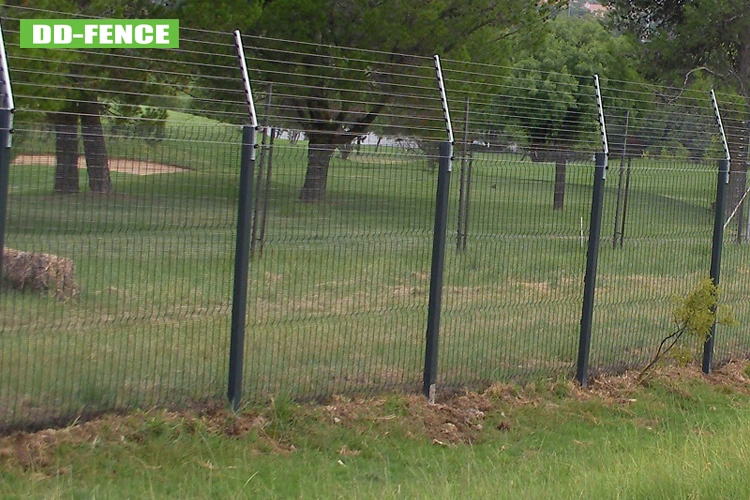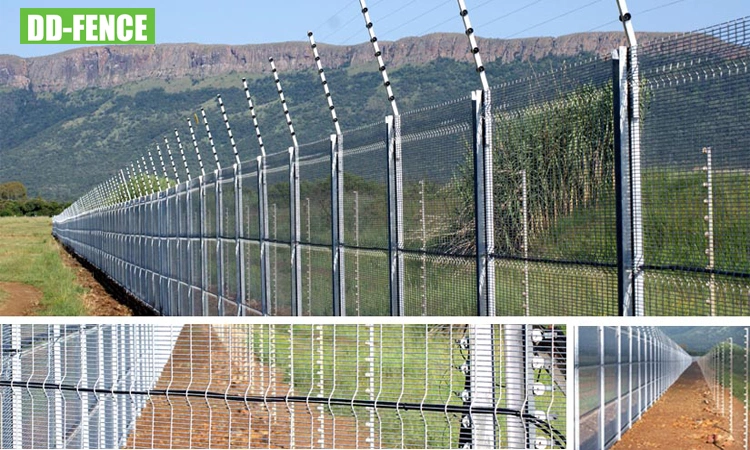 Gate Systems
1, Single / Doeble Swing Gate
2, Anto Sliding/ Cantielver Gate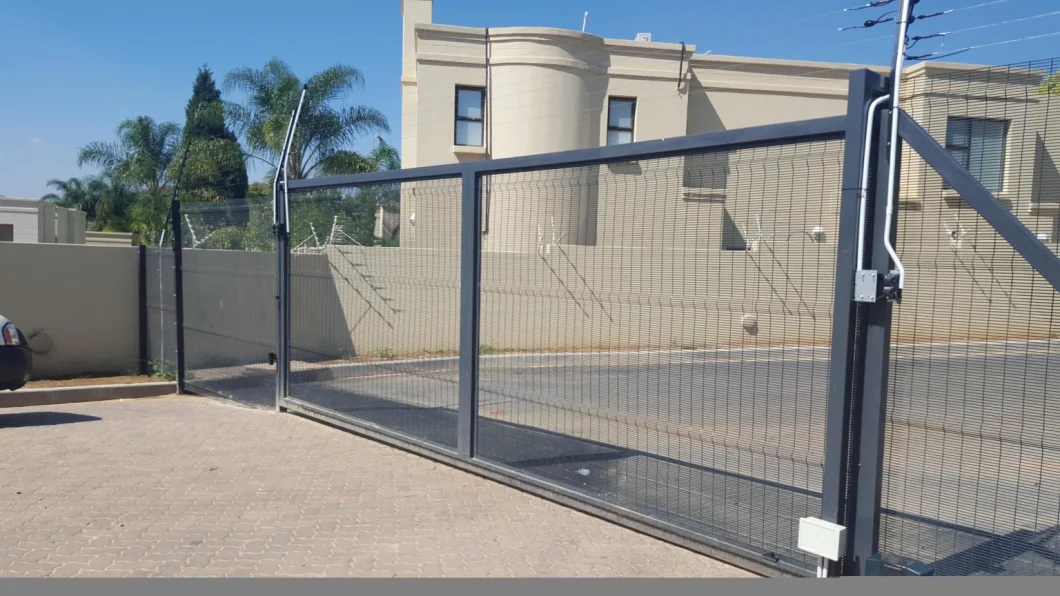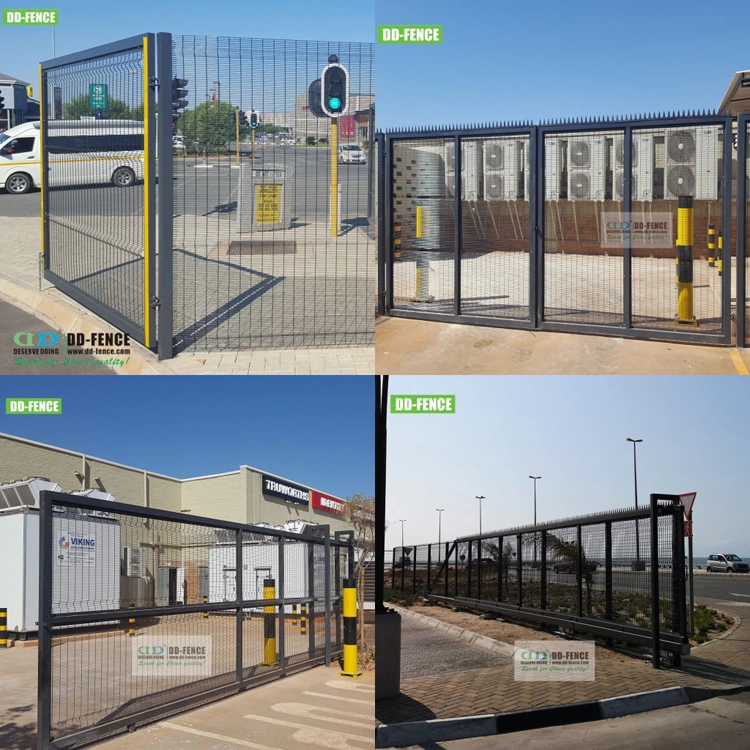 Packing & Delivery
To better ensure the safety of your goods, professional, environmentally friendly, convenient and efficient packaging services will be provided.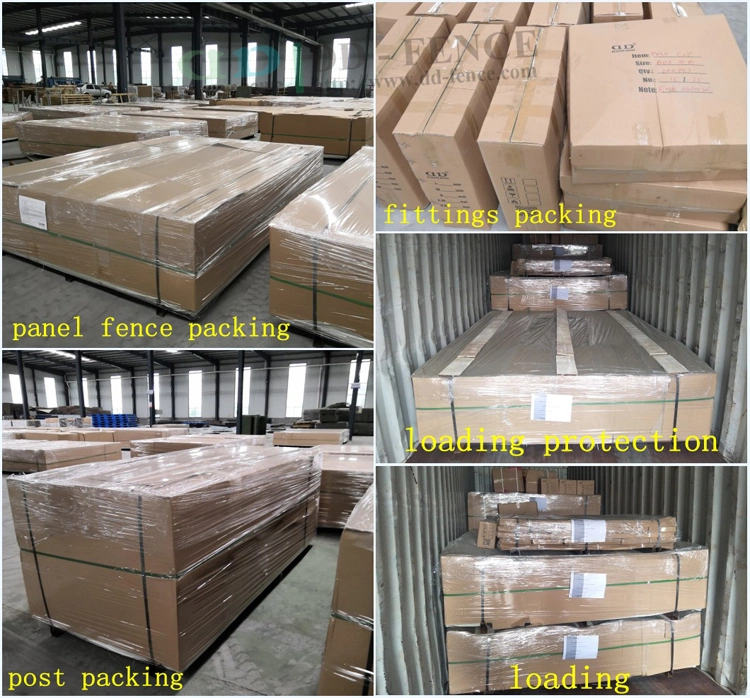 Company Profile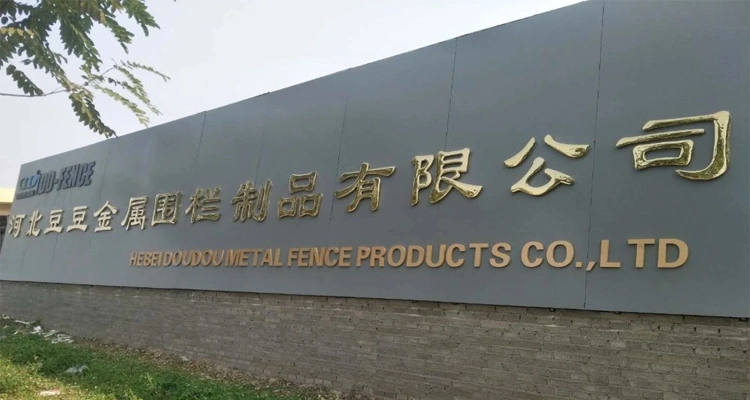 DD-Fence.
As one of the leading manufacturers on perimeter fencing products, DD-FENCE has more than Ten years running experience, and enjoy
a high reputation in China fencing industry. Now our business covers: Steel or Aluminum Fencing, Cast Aluminum or Cast Iron
fencing, as wells as kinds of swing or sliding gates.
Also as a ISO9001 & ISO14001 certified company, DD-FENCE always supply high quality products to end users, and to ensure the
consistency of the quality, we have spent a lot of efforts on selection and optimization of our raw material & fittings supply
chain. In addition, we have also take more care of QC on each production procedure. Now the qualified rate of DD-FENCE products
reached 99.5%. And products quality warranty ranged from 10-20 Years.
Our main products: Iron wire welding type fence; Steel wire woven type fences; Tubular welding metal fence; Iron/steel/ Aluminum
Tubular assembly type metal fences; Steel razor wire and steel barbed wire protective products ;metal gate and accessories.
Our service tenet: Honesty, Patience, Professional, Innovation
Our core values: Customer oriented, People oriented, Respect innovation, Respect Efforts
Our main market at the moment: South Africa,Qatar, Iraq, Australia, United Arab Emirates,United States, Brazil, Turkey, Nigeria
and so on.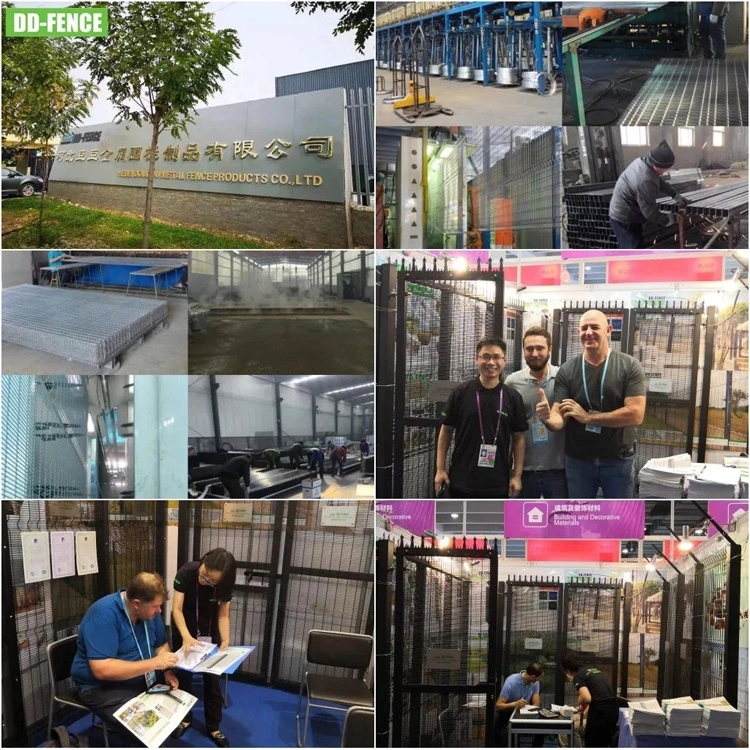 FAQ
Q1: DD-Fence are manufacturer of trading company?
A1: We are produce metal fencing products ourself.
Q2: Where is DD-Fence's factory?
A2: Raoyang County ,Hebei Province,China.
Q3: How many years manufacturing experience DD-Fence have ?
A3: 10 years.
Q4: How many staff working in DD-Fence?
A4: DD-Fence have 126 staff.
Q5: How many square meters of you factory?
A5:DD-Fence plant area: 32000 square meters.
Q6:What's DD-Fence's main products?
A6:Main products are:
Mesh wire welding type panel fences;
Chain Link Fence;
Tubular Fences;
Razor wire and barbed wire protective products,
Gate System and gate accessories.
Q7:DD-Fence have technique support on installation ?
A7: Yes ,we have professional engineer for installation guide service.
Q8: Which countries have you exported your products to ?
A8: : South Africa, Qatar, Iraq, Australia, the united Arab emirates, the United States, Brazil, Turkey, Nigeria, Benin, Sudan, B
ahrain, Saudi Arabia, Mozambique, Singapore, Britain, Russia, Turkmenistan, Lithuania, Romania, Colombia, Cyprus, Kenya,
Zambia,Uganda, Algeria, equatorial guinea, Mauritius, Angola and so on.
Q9: What's your payment term for new client?
A9: Option one: Payment through Alibaba Trade assurance.
Option two: 30% Deposit in advance ,the balance against copy of LC.
Option three:100% L/C at sight .
Option four: Negotiable of usance LC at 60 days,90 days or 120 days.
If you have any interest or questions, pls feel free to contact me.
Your detailed inquiry to Sam, will get reply within 24Hours!