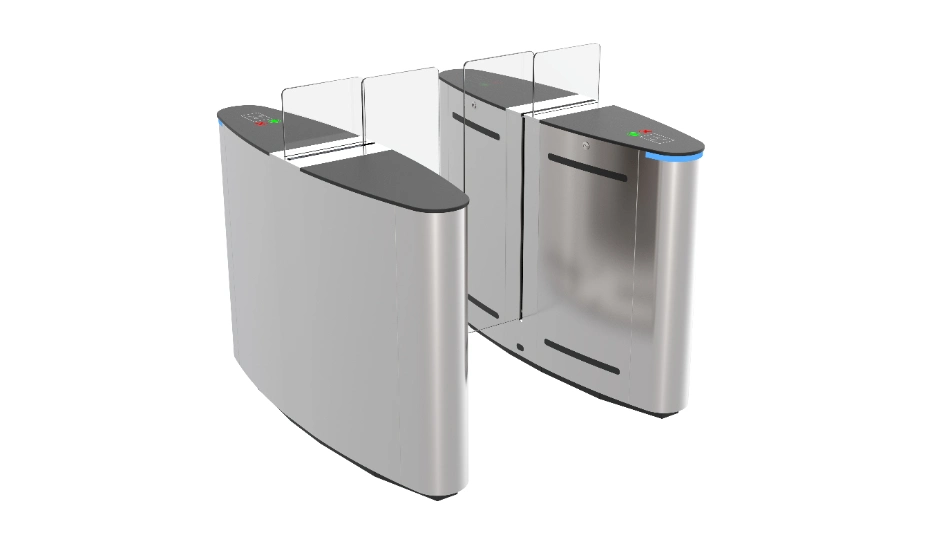 1. Function overview
This channel gate is an intelligent channel management equipment developed, researched and produced by our company. The device effectively combines sophisticated mechanical transmission, circuit board control, LED lighting effects and various reading and writing technologies into one. By configuring different reading and writing devices, the intelligent control and management of the passage can be completed.
The whole product frame adopts stainless steel laser cutting, CNC bending forming, beautiful and generous appearance, and the system adopts standard quick-plug electronic interface to the outside, can integrate various reading and writing devices, etc., can easily integrate barcode, two-dimensional code, ID Card, IC card and other reading and writing devices are integrated on the device, so as to provide an orderly and civilized way for people entering and exiting, and to prevent illegal people from entering and exiting. At the same time, in order to meet the requirements of fire channels, a special fire button is installed in this system Interface so that the gate can be opened automatically in case of emergency and the evacuation of personnel can be organized.

2. Basic parameters
1. Dimensions: length * width * height: 1400 mm *350mm *980 mm
2. Cabinet material: 1.5mm thick SUS304
3. Door material: 8mm thick acrylic
4. Intermediate partition material: 8mm thick acrylic
5. Channel width: ≤600mm
6. Ambient temperature: -20 degrees to 70 degrees
7. Working environment: indoor and outdoor (with rain shed outside)
| | |
| --- | --- |
| open method | RFID reader/ face recognition, finger print, QR code scanner |
| Safety | Anti-pinch |
Three, technical parameters
1. Input voltage: 100V~240V
2. Drive voltage: 24V
3. Equipment power: 35W
4. Response time: 0.2S
5. Traffic speed: normally open 50 people/min; normally closed 35 people/min
6. Communication interface: RS485
7. Communication distance: less than 1200m
8. Opening signal input: dry contact
9. Opening and closing time: less than 1S

4. Functions and features
1. With zero self-check function, it is convenient for users to maintain and use;
2. Illegal entry has an alarm prompt function;
3. Anti-shock function, when there is no receiving function to open the gate signal, the telescopic baffle will automatically lock;
4. Infrared anti-pinch function, when the infrared detects people in the channel during the resetting of the telescopic baffle, the baffle will automatically return to the open state;
5. With automatic reset function, after a pedestrian reads a valid card, if the pedestrian does not pass within the specified time, the system will automatically cancel the pedestrian's current pass;
6. A unified standard external electrical interface, which can be connected to a variety of card readers, and can be remotely controlled and managed through the management computer;
7. The whole system runs smoothly with low noise;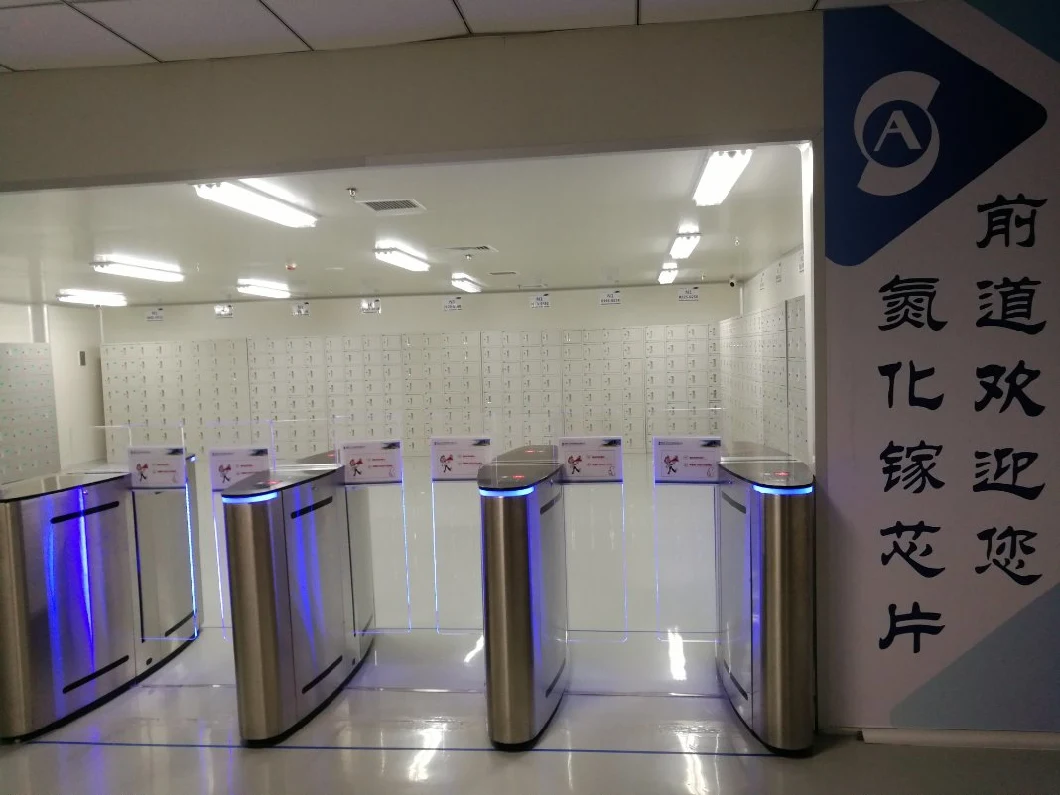 FAQ:
1. How about your company's actual strength?
We are the professional manufacturer in turnstiles in China. We have more than 100 employees, a R&D group with 5 people, 1 HQ office and 3 branches. Factories and office buildings are 2000 square meters in total.
2. How about the quality of your products?
We are in the highest level of quality with the most competitive price. For example, we use international standard China-Japan Baoxin stainless steel 304 stainless steel, Taiwan Minwei electric supplier, belt import from German, 3M clue import from America etc.
3. How about the lead time?
Normally we have stock for the hot sale models of standard products.
Generally standard products need 10 working days.
The customized products need 20 working days.
4. How long is your warranty period?
12 months. Life time spare parts.
5. How about your package?
Exported product: Wooden case package of Export exempted from inspection plus pearl wool and plastic wrap
Domestic: Bubble wrap plus carton or pearl wool plus wooden packaging.